on
August 21, 2009
at
03:00
UPDATE 8/23:  My apologies for anybody who came over from FMyLife.com Sunday evening and found a broken site!  I upgraded my database to be able to handle more traffic (which I was told would be seamless) but there was an error that broke the site for about two hours!  Anyway, hopefully it all works now, and thanks for coming back.  Okay, back to the original posting for this comic:
Hey!  Okay for anybody who hasn't been here since Monday, one more shameless plug of my appearance in MAD Magazine and then I'm done.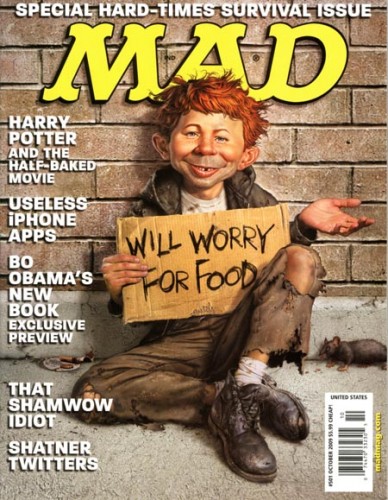 I finally got a few copies myself and discovered that my comic is toward the back  on Page 51 in The Strip Club feature, so flip to it!
What else is new?  Oh, doing a comic for FMyLife.com soon… soon, like, tonight, which I think should be posted up Saturday (hopefully), and I'm working on a new wallpaper to put up for anybody who might want it.
Alright, TGIF, everyone, right?  Thanks for stopping by yet again (or for the first time if you're new), and stay tuned!